PictureCode
What's a PictureCode?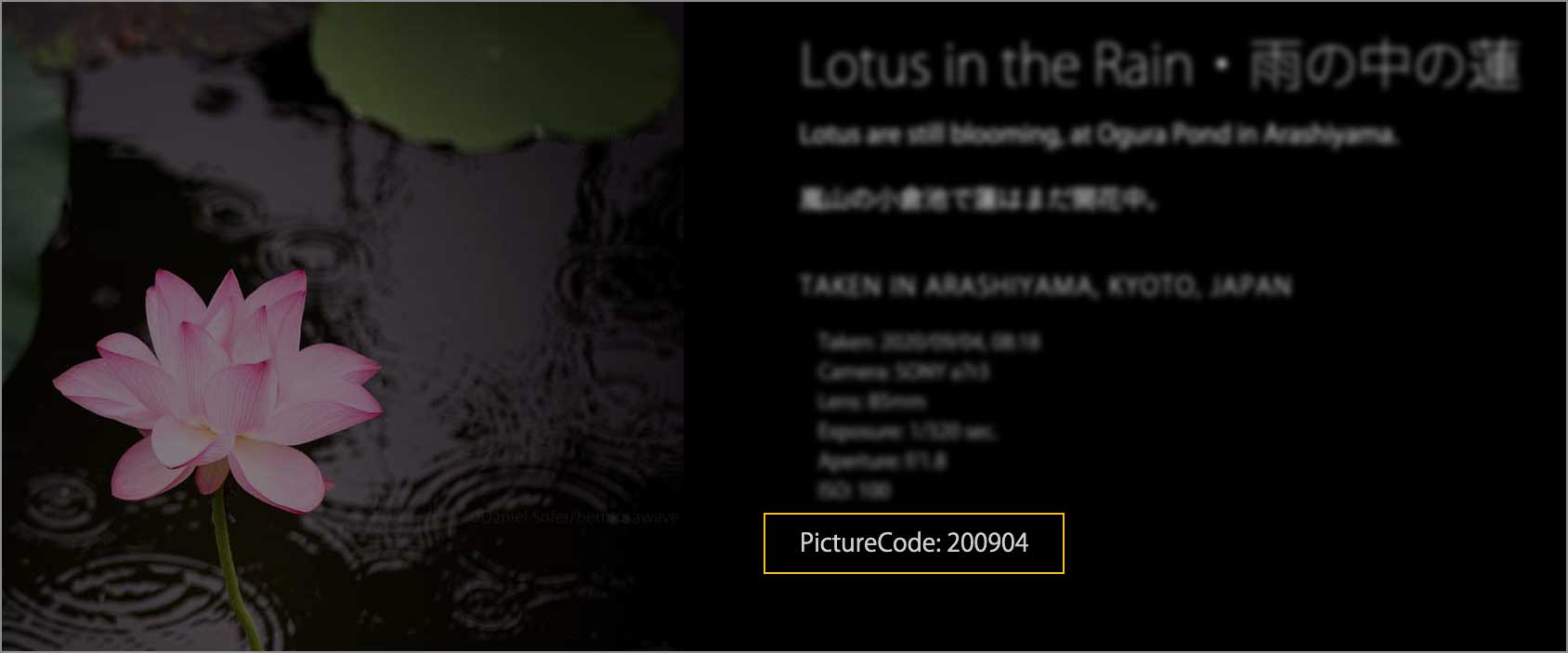 With thousands of photos on my website, I needed a better way to find a specific photo. That's why I created PictureCodes.
PictureCodes are a six digit number displayed under the photo information for each page. Some early photos have only three digits.
Enter a PictureCode from a photo you have seen previously and you will be taken to that photo directly.