Announcing the Hermosawave 2021 Calendar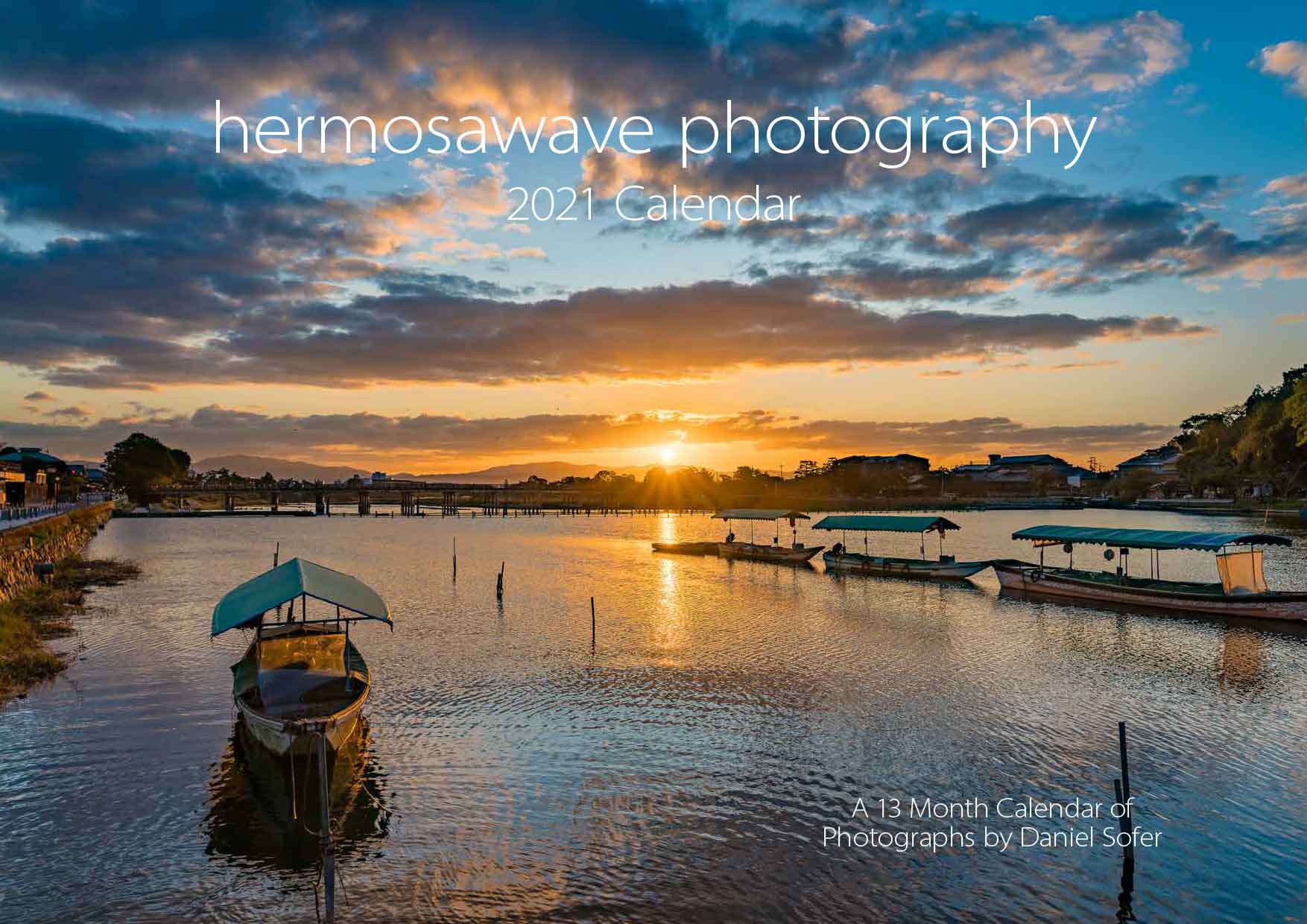 2020 has been a year like no other. As I have for the previous two years, I left Los Angeles for the cherry blossom season in Japan on March 10th. A few days after I landed in Japan, California went on full lockdown due to the coronavirus. A few weeks later the border to Japan - and most other countries - closed to isolate the spread of the virus.
So I've been in Japan most of the year. I've been enjoying the change of seasons, in a way I have not had the opportunity before. Even though the coronavirus has reduced or eliminated most events in Kyoto, I've still been able to take an amazing number of photos; fewer tourists has made photography easier and generally made life calmer.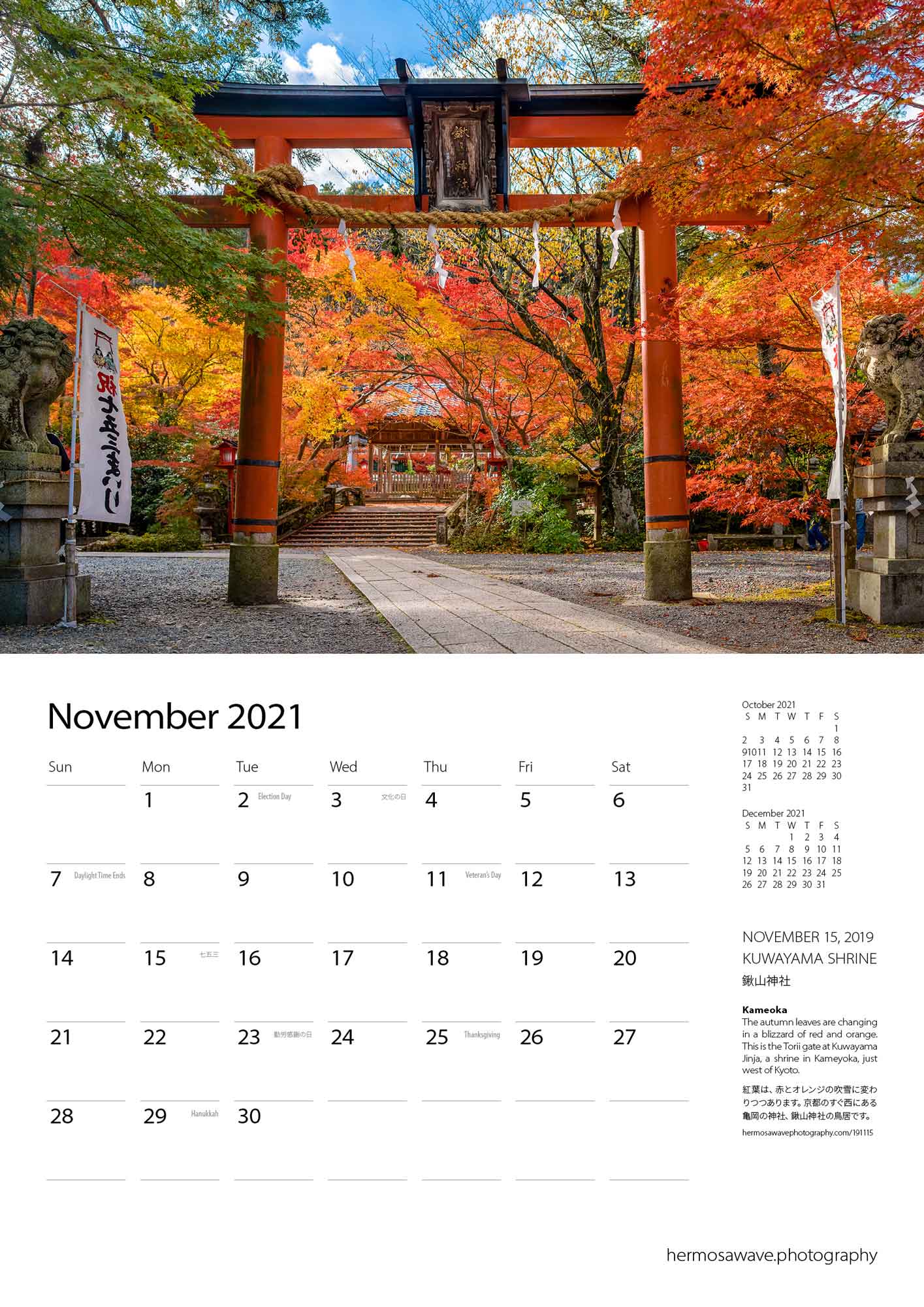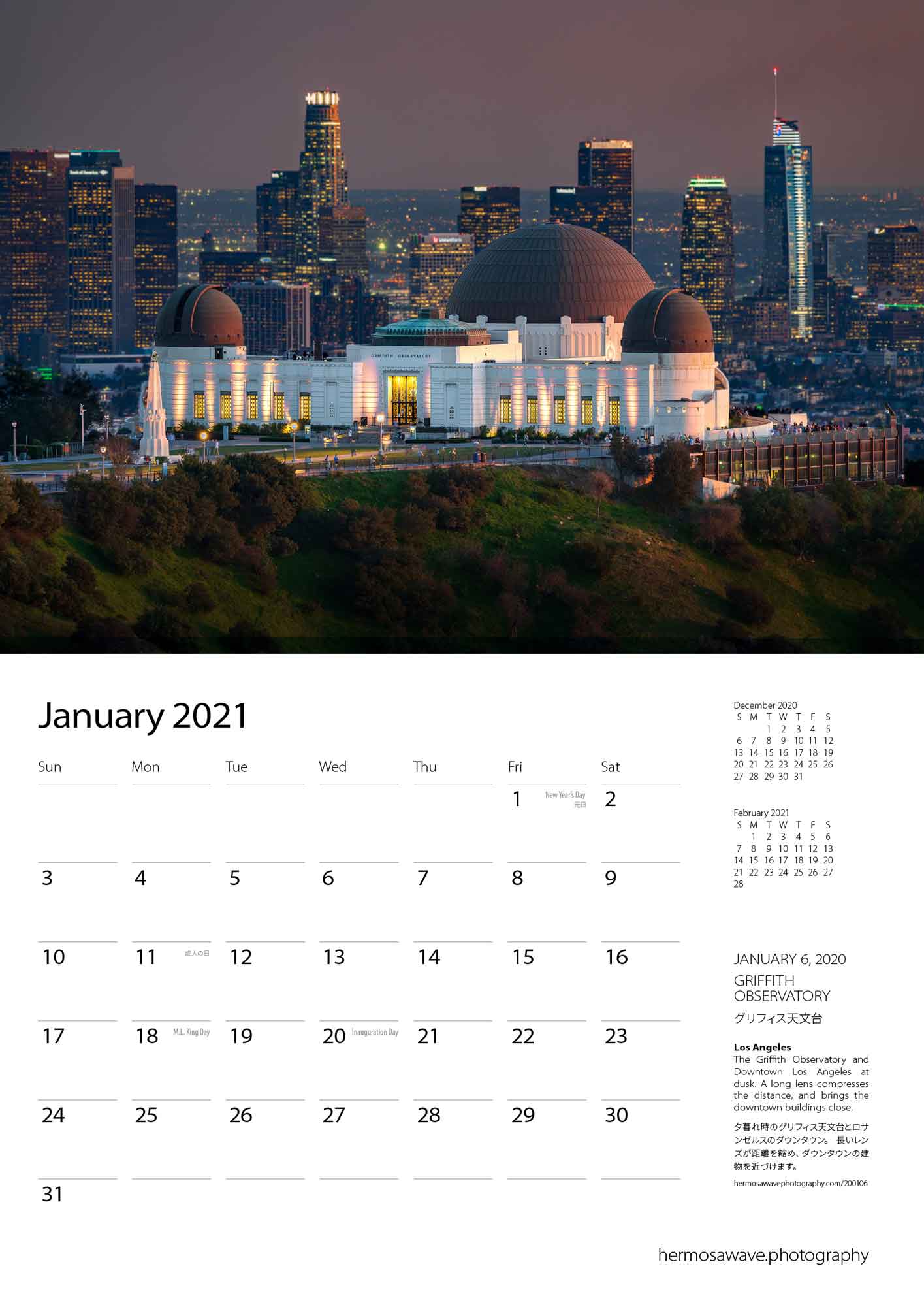 Which brings us to the subject of the calendar:
The calendar covers 13 months, from December 2020-December 2021. 3 of the 13 photos are from the Los Angeles area, 9 from Kyoto, Japan. Earlier in the year I was concerned about shipping, but this now appears to have been resolved. I am able to offer free worldwide shipping again this year.
Calendars are now in stock and shipping!
The price is USD $20.00 with free global shipping, same as before.
Here are some more calendar images: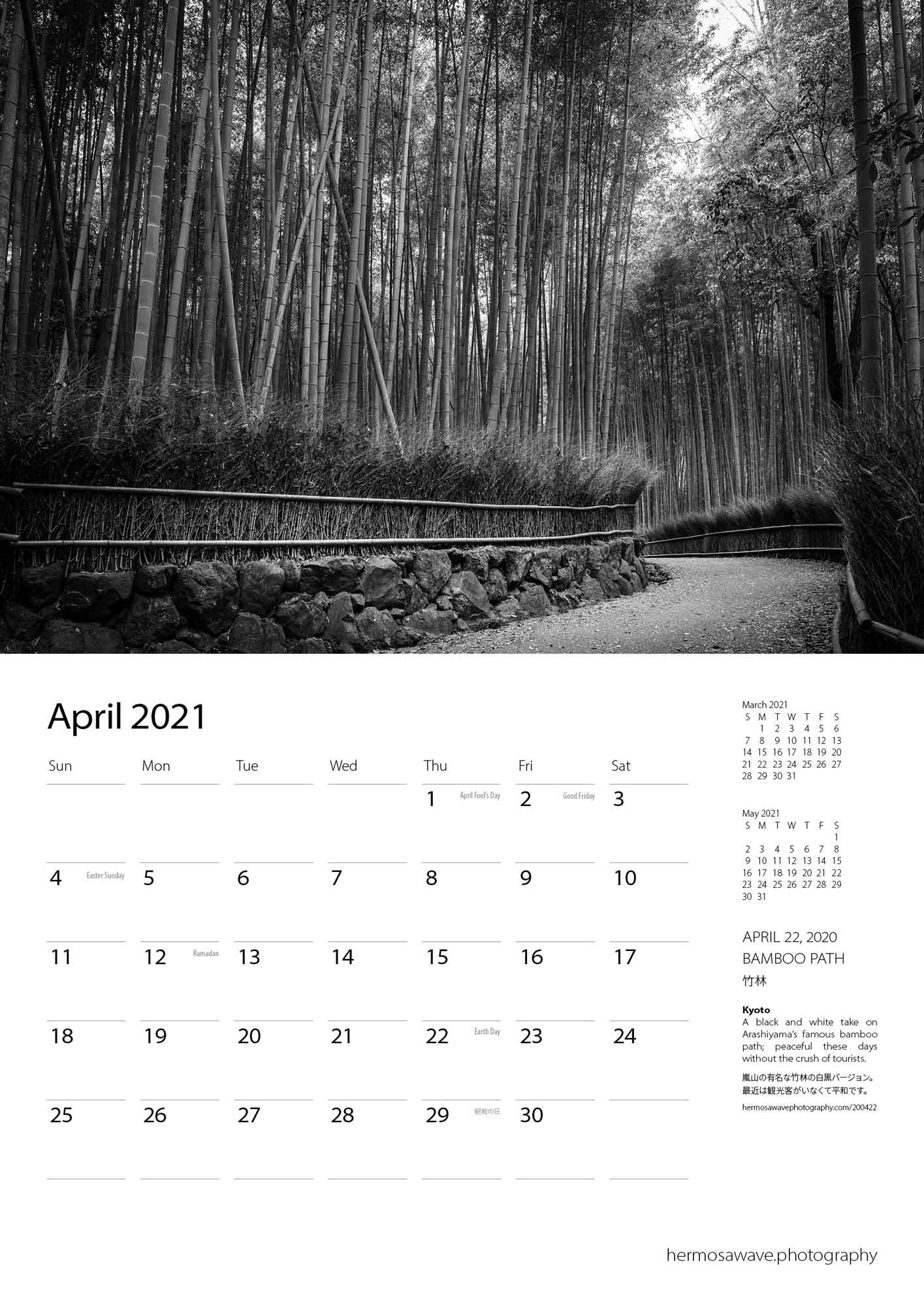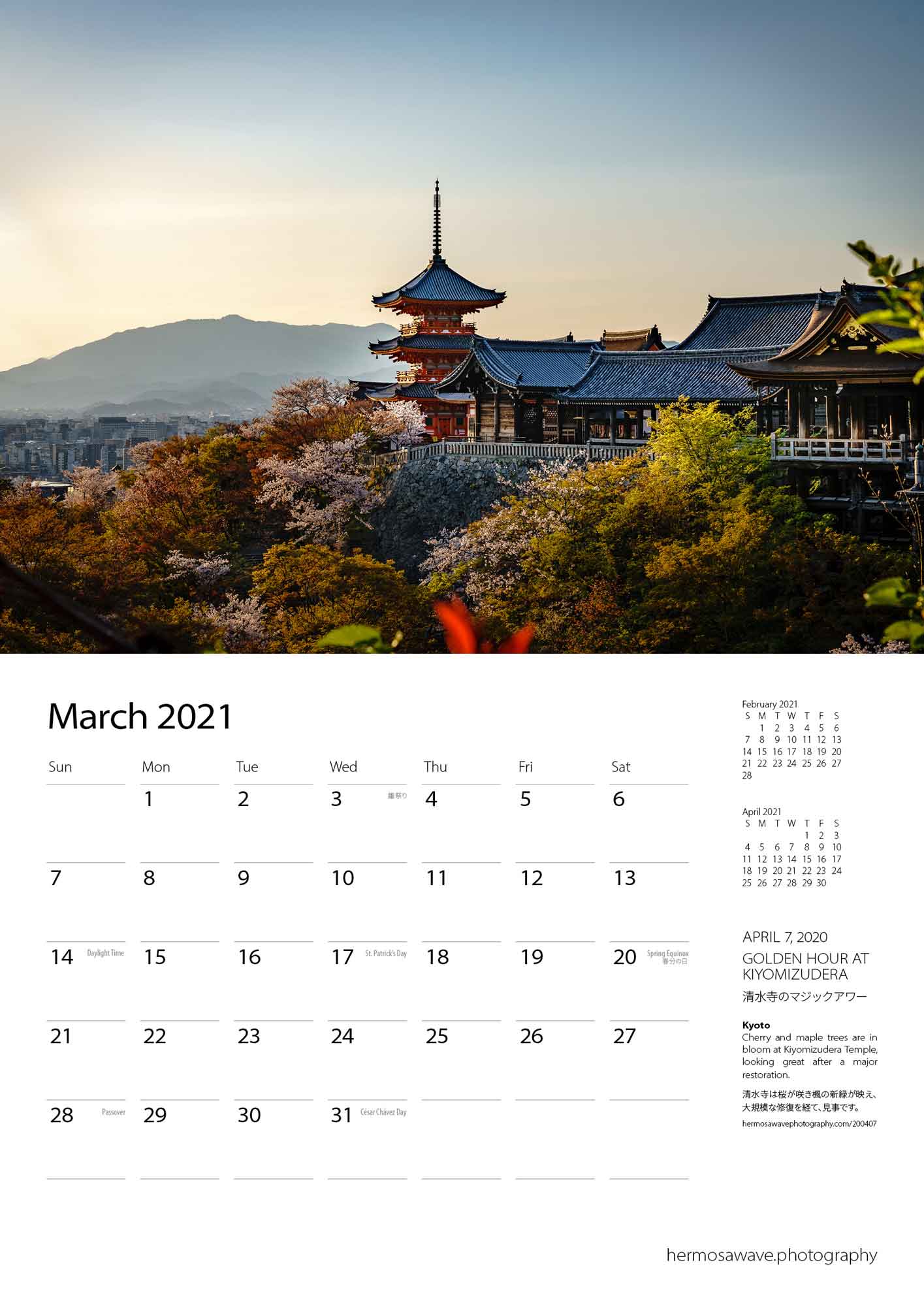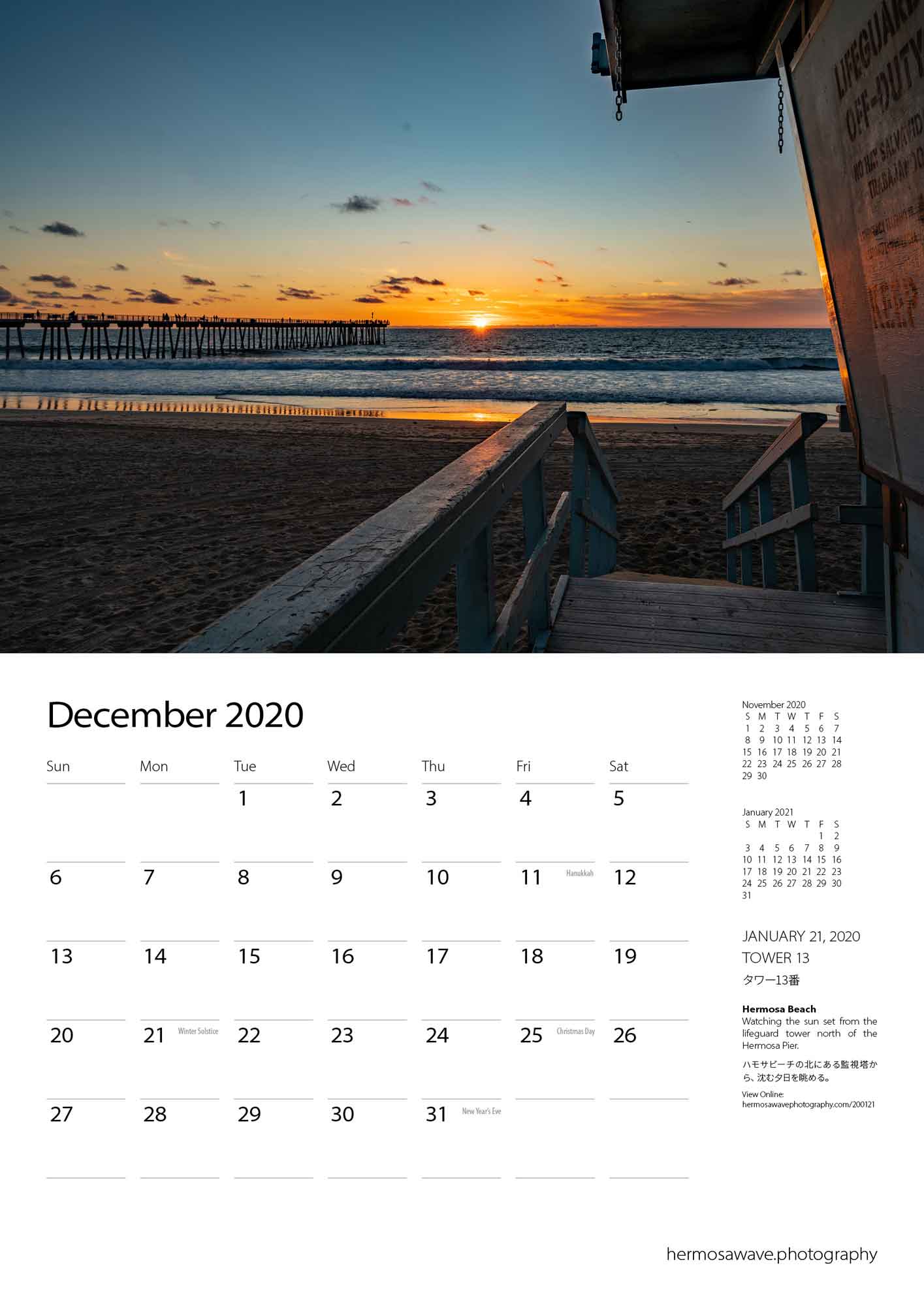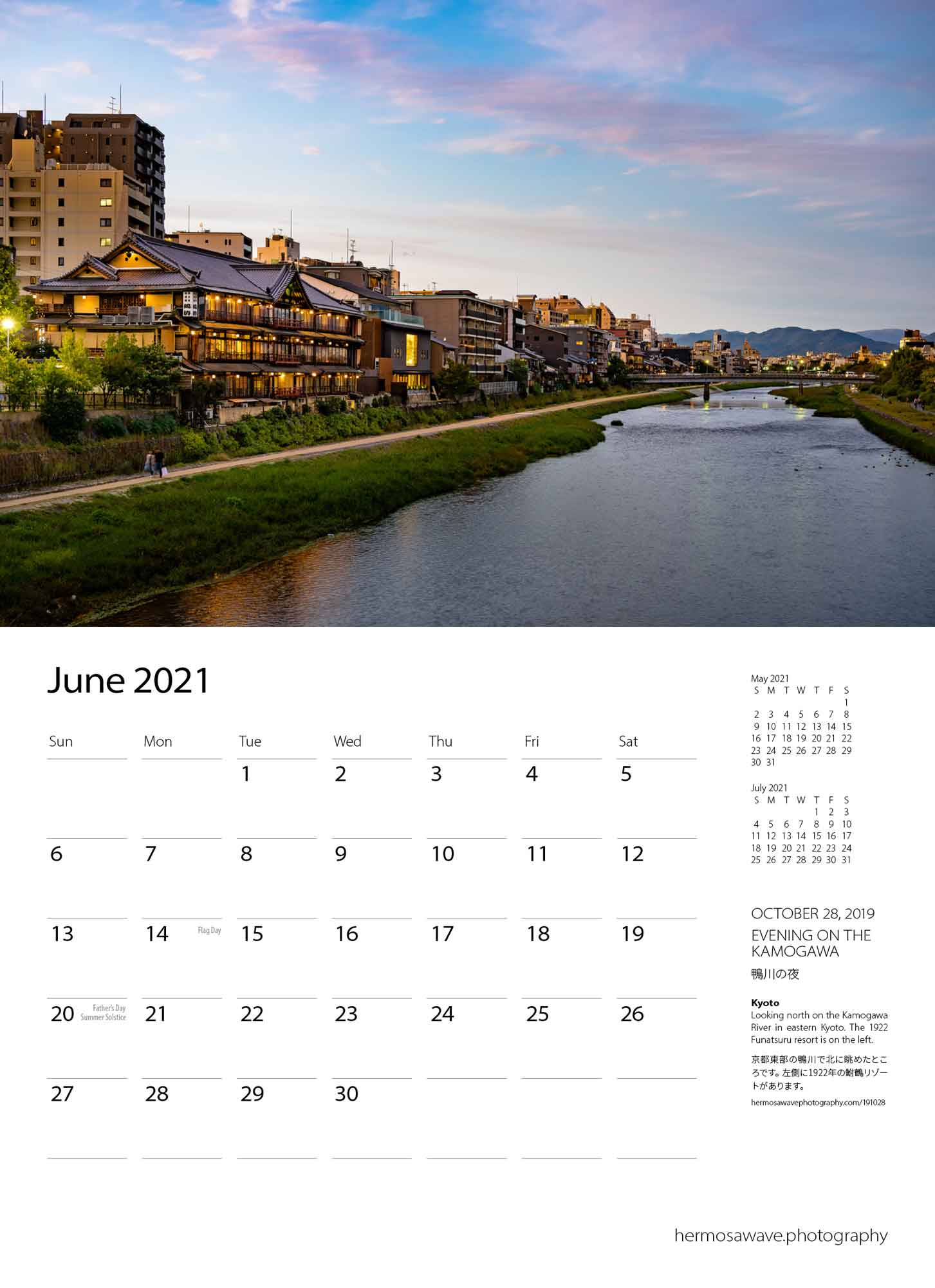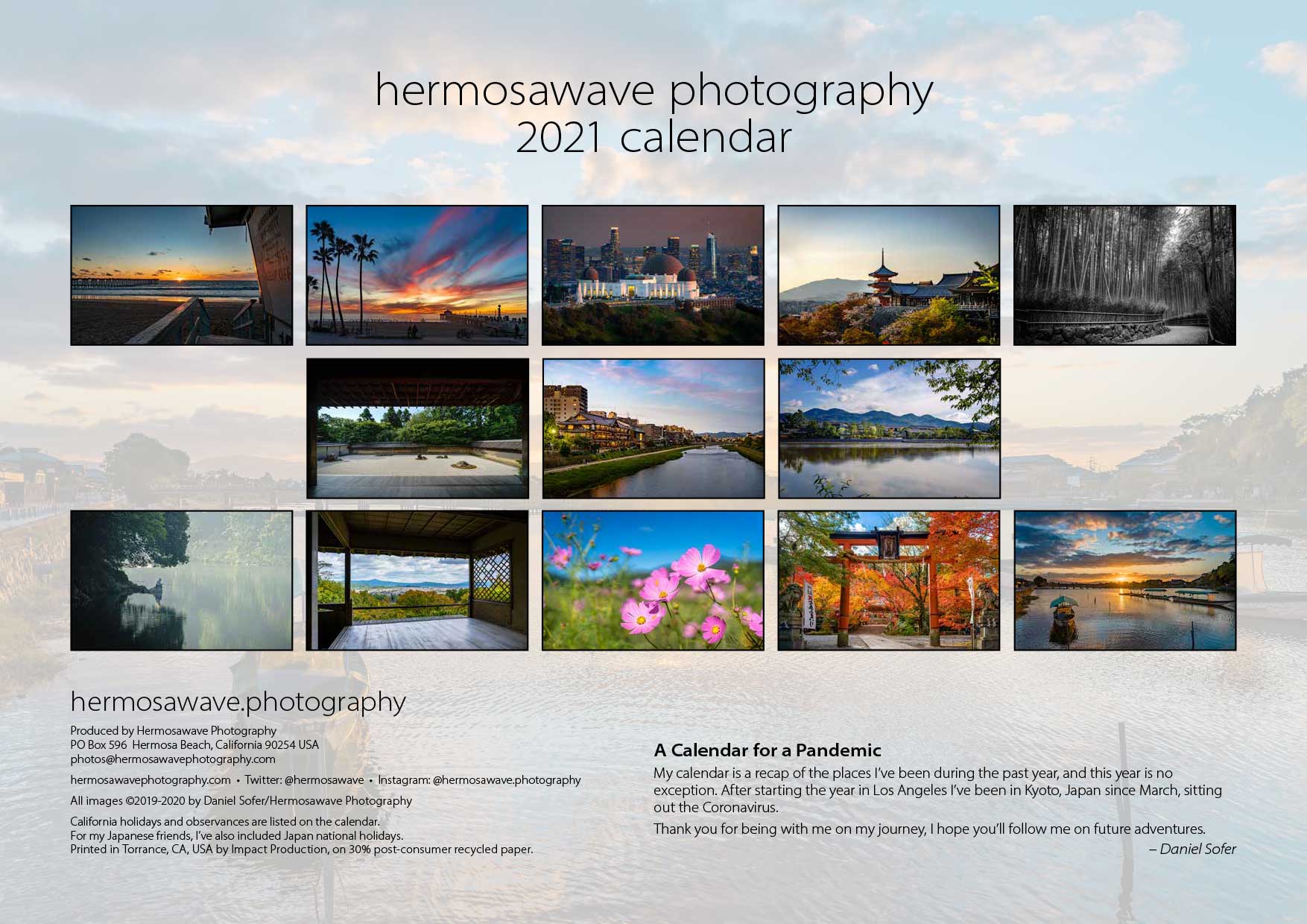 The price is USD $20.00 with free global shipping, same as before.
In the meantime, stay safe and enjoy every day.
-- Daniel