Hermosawave 2022 Calendar: Kyoto+Arashiyama
A Once in a Lifetime Opportunity
As the center of Japan's culture, and capitol for over 1000 years, Kyoto, Japan has always been plagued by overtourism. This is especially true of the Arashiyama area, home to several of the Top 10 places for tourists to visit. However, the past year offered a once in a lifetime chance to take beautiful photographs in places that are often too crowded. I hope you enjoy them.
一生に一度のチャンス
日本の文化の中心であり、1000年以上の歴史を持つ首都である京都は、常に過剰な観光客に悩まされてきました。特に嵐山周辺は、観光客が訪れるべき場所のトップ10に入っていることもあります。この1年は、13ヶ月間(2021年12月~2022年12月)にわたり、普段は混雑しすぎている場所で美しい写真を撮るという、一生に一度のチャンスを得ることができました。 楽しんでいただければ幸いです。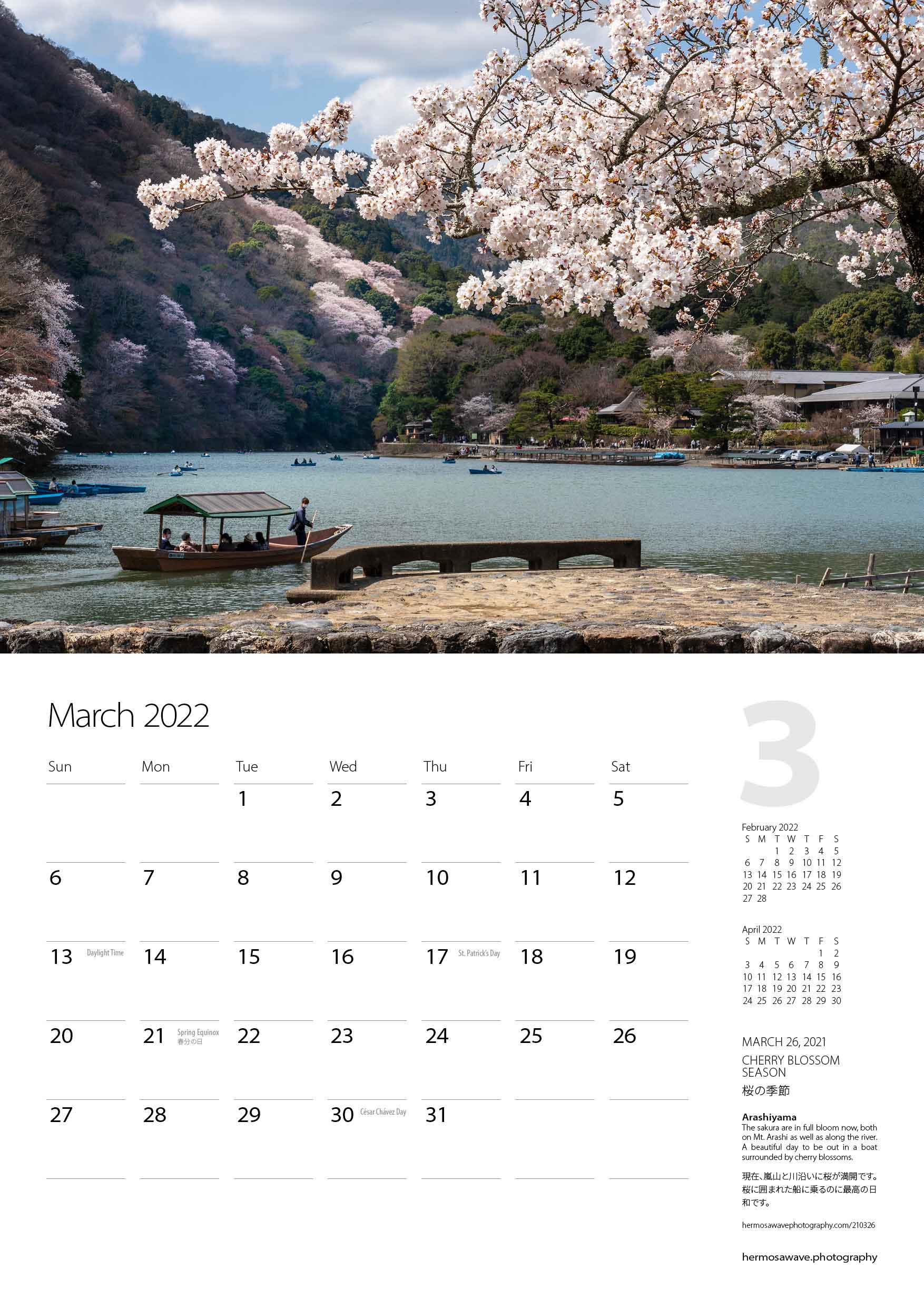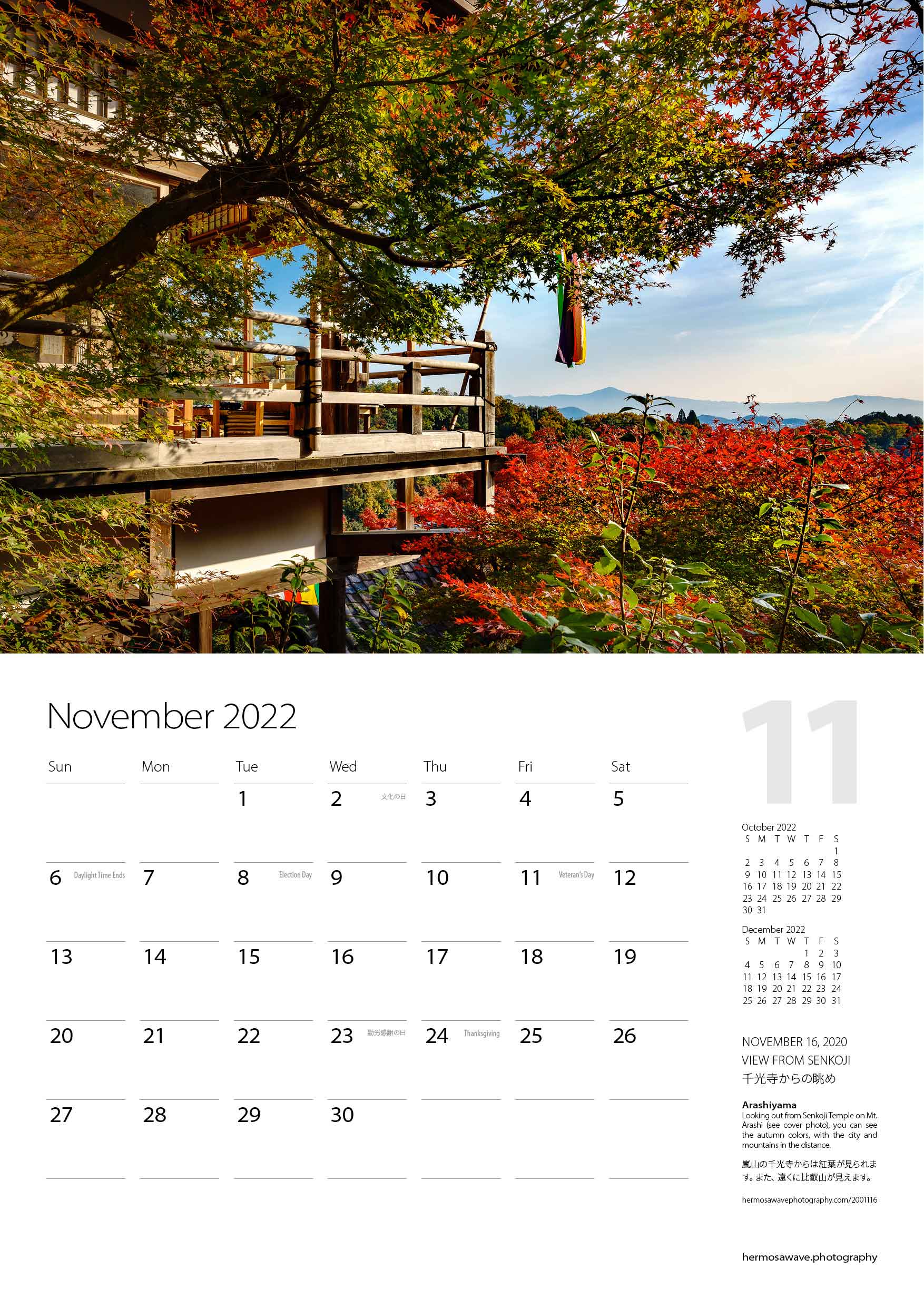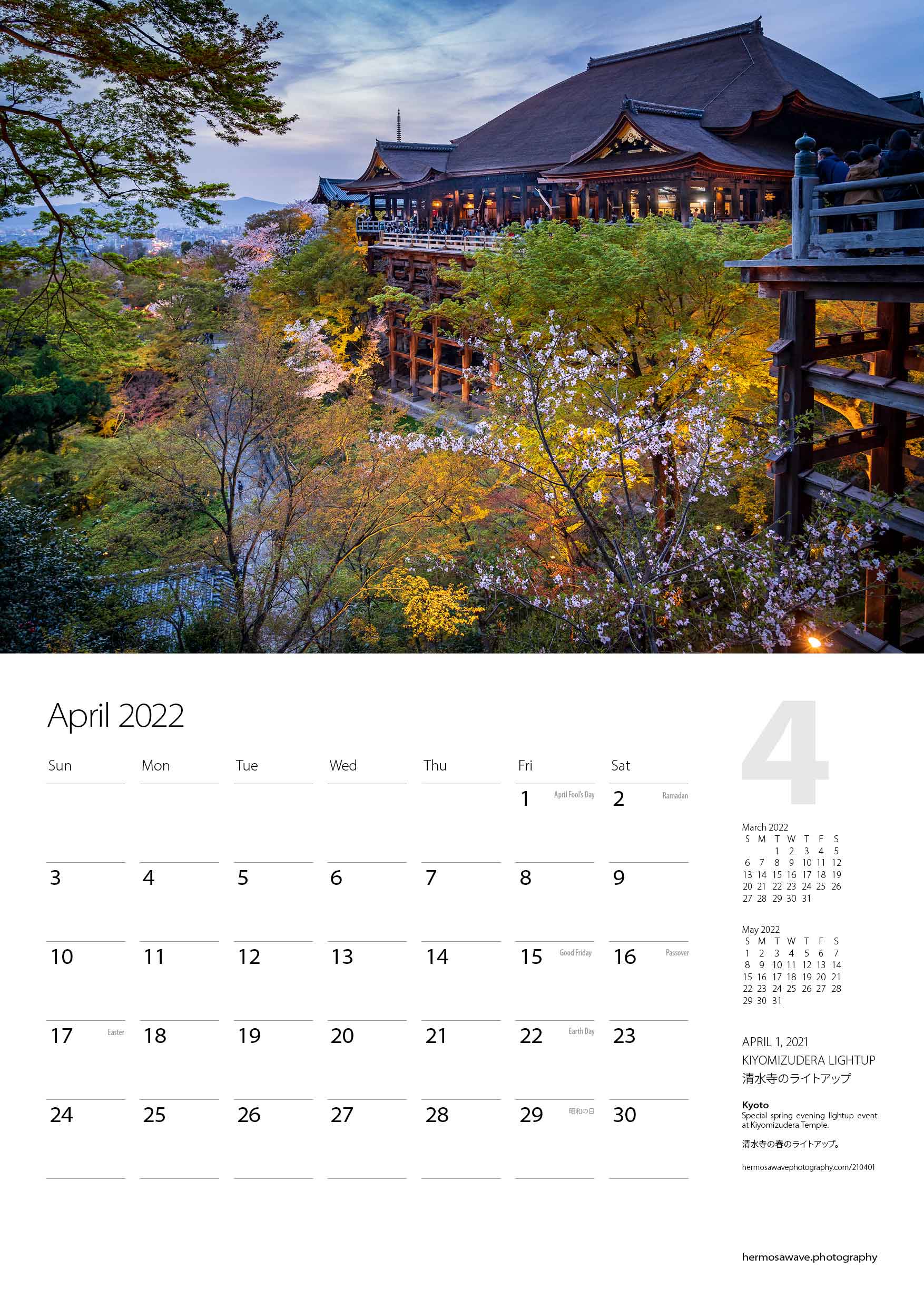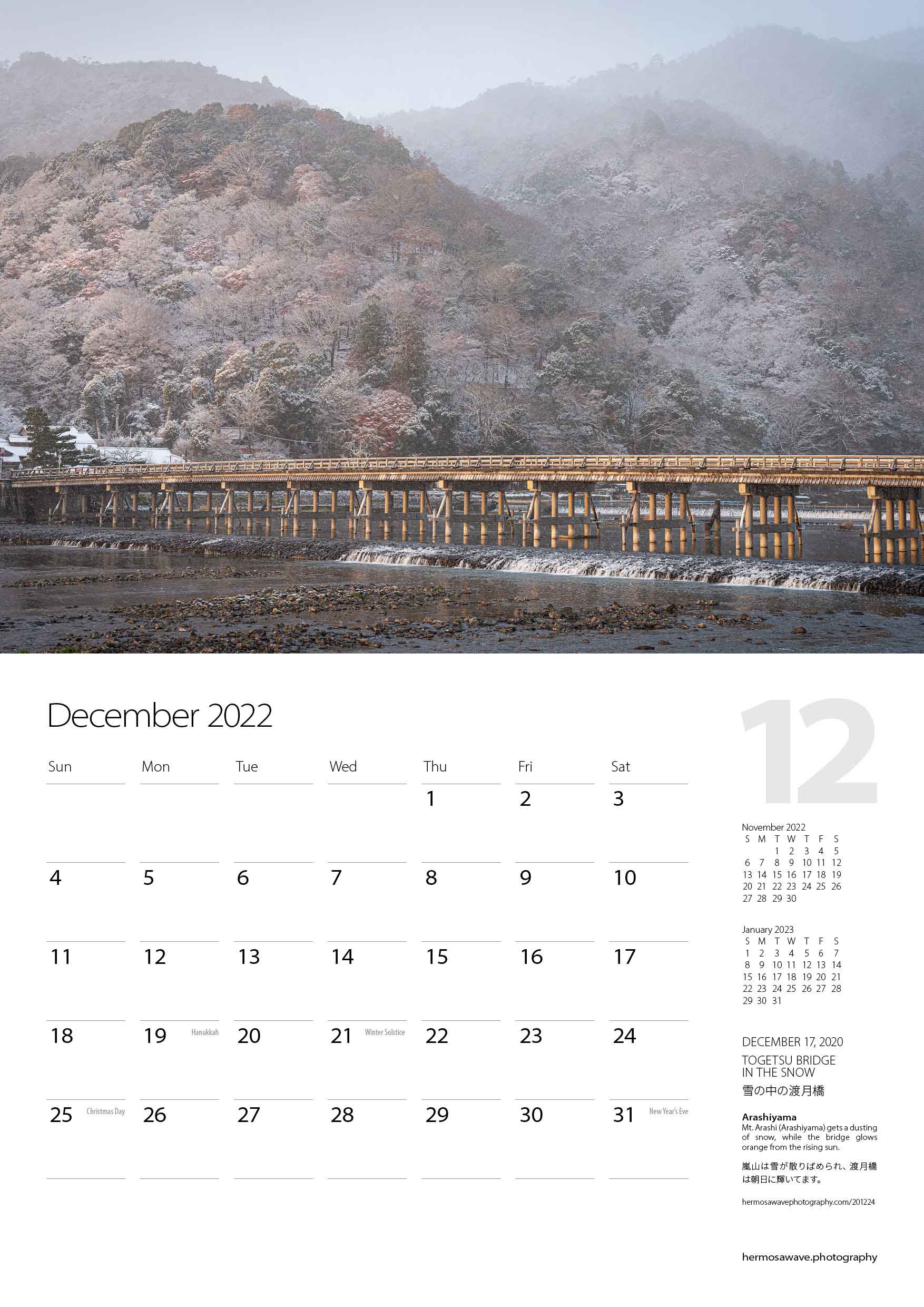 Now Available!
My 15th annual calendar is focused on the Arashiyama district of Kyoto. 13 Months of photos, perfect for anyone who likes beautiful photos of Japan. A small edition, printed in Kyoto. In stock now, ready for immediate shipping.

The price is USD $20.00 - including shipping worldwide.